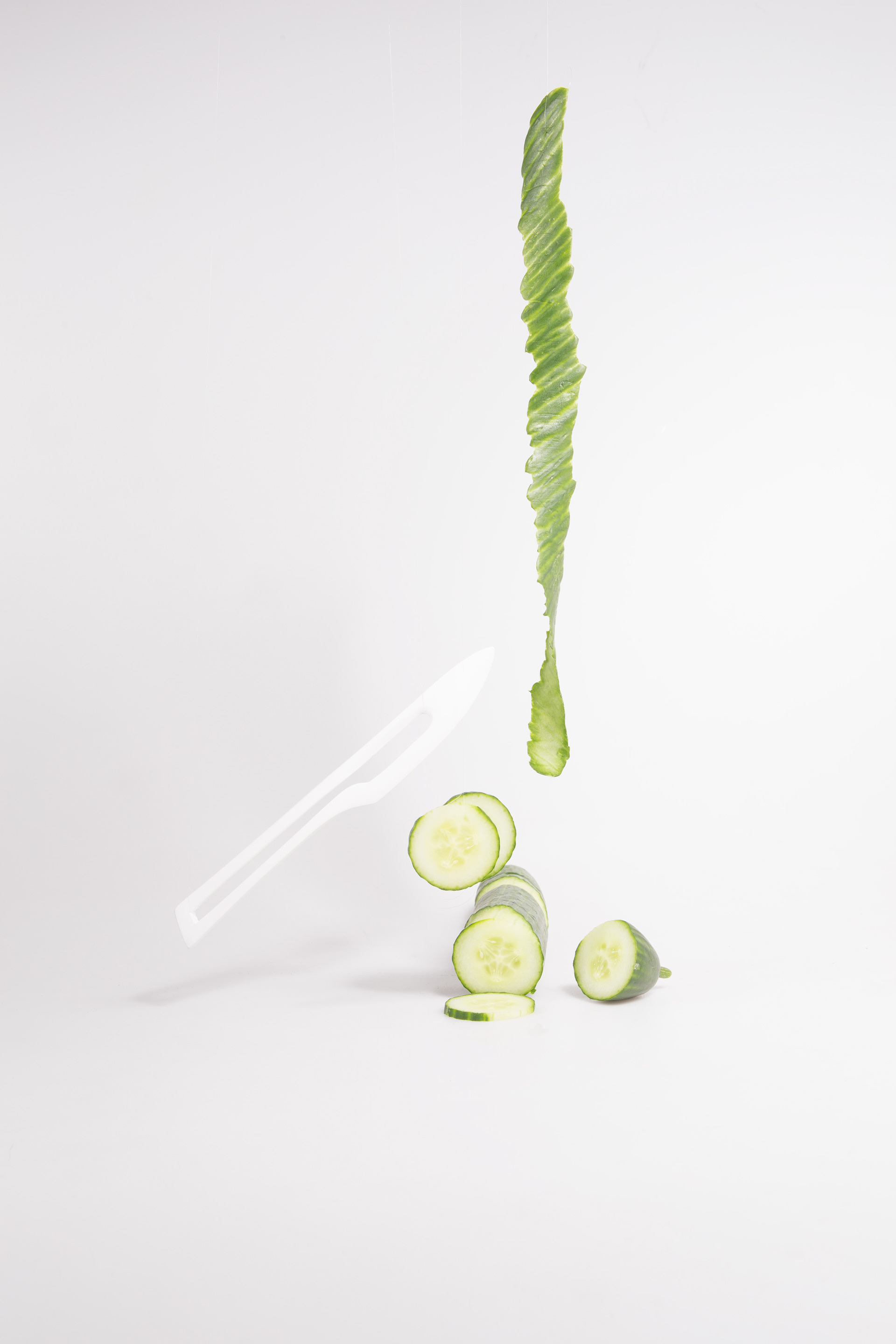 One of my tasks in my second semester Industrial Design (summer 2015)
was to combine two tools into one designed "Hybrid-Tool".
I combined a knife and a peeler in to one kitchen tool for vegetables or fruits.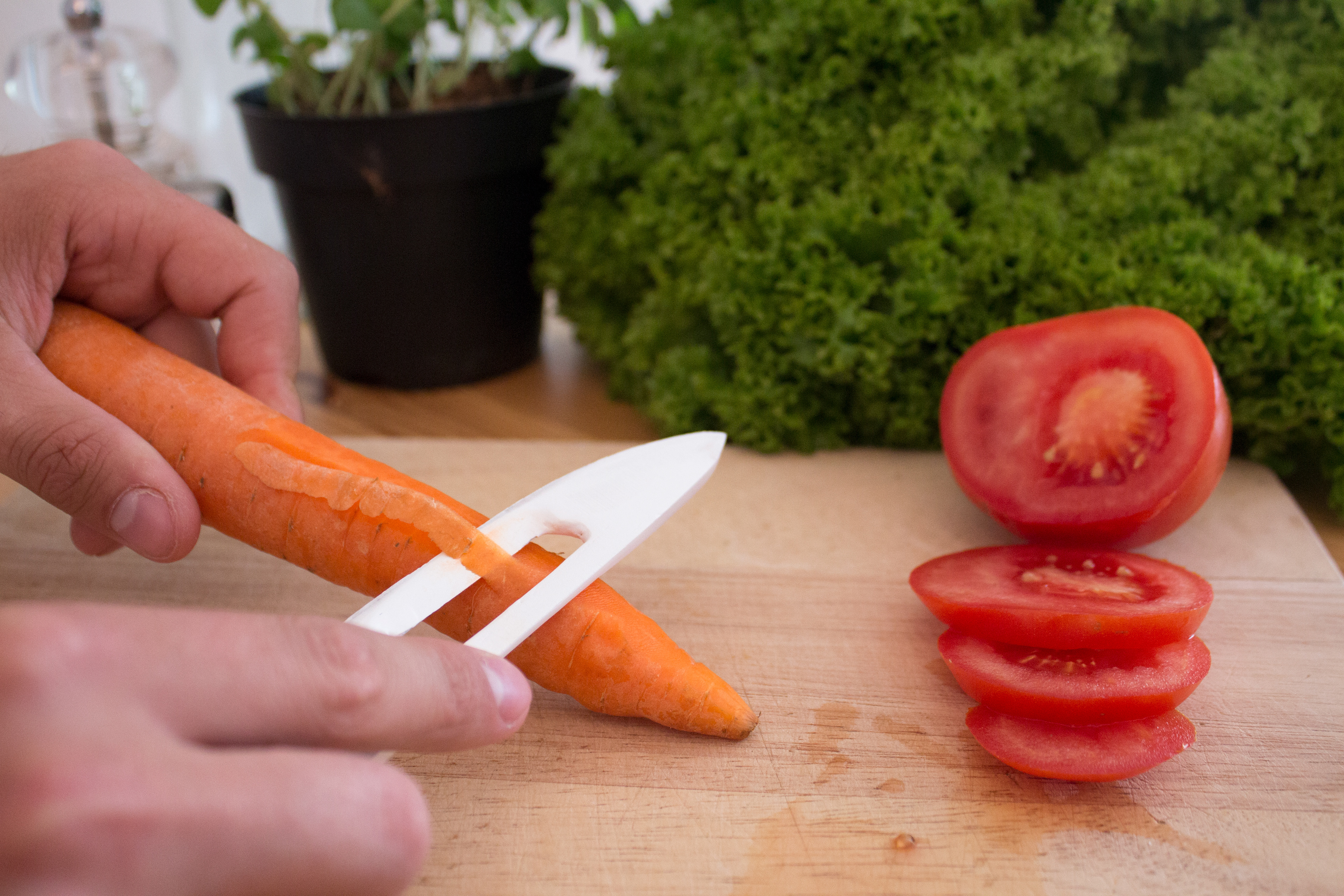 The Symmetric Knife is an asymmetrical sanded ceramic knife which
combine the function of a knife and a peeler.
The wedge shaped handle gives the Symmetric Knife optimum
ergonomics and ensures a pleasant weight distribution of handle to blade.
To guarantee safety while handling the knife, the blade has to be held away from
the user to use the peeler.